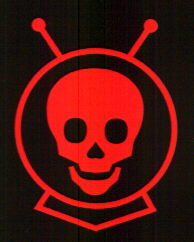 Biography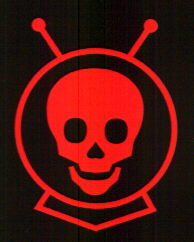 Powerman's own story begins in 1990, when Spider One hooked up with Al 3. The two quickly discovered they shared musical tastes ranging from Black Sabbath to Public Enemy. It wasn\rquote t long before they began playing music together. They developed PM5K over the following couple of years, starting the band with bass player Dorian 27. Soon afterward, Adam12 came on board as guitarist, and the lineup was eventually finalized with the addition of M.33, also on guitar and Jordan in percussions. The six then set out on a noble quest to fight the evils of "boring rock and roll". Powerman 5000 exploded onto the Boston music scene like a kung fu kick to the head. Their music packs pulsating beats crossbred with power groove guitars and sledgehammer vocals. They call it action rock. "Being in a band is as close as I could get to being an actual superhero," explains PM5K singer-lyricist Spider. "That's what this is all about for me, it's like being in the Avengers or the Defenders."
Blurring the line between fact and fiction, PM5K's songs are soundtracks to the bizarre scenes playing out in Spider One's hyperactive imagination. These musical tales are most often inspired by trash pop culture, superheroes and villains, low-budget action, sci-fi and horror movies, and myriad other phantasmagorical mayhem. "Non-reality is my reality," Spider affirms. "From 'The Day the Earth Stood Still' to 'Night of the Living Dead', from Stan Lee to Bruce Lee - it's all in the music." Word of Powerman 5000's emergence spread quickly throughout the Boston underground and beyond. Soon PM5K was playing to packed clubs in the New England area, which brought them to the attention of upstart Boston indie label Curve of the Earth Records. In October of 1994, Curve released the True Force EP. This was one record justly judged by its cover: an illustration of a huge, menacing Japanese robot lurching over a circa-1970 American muscle car, with a few of Spider One's own Big Daddy Roth-esque drawings thrown in for good measure. Produced on a budget of $600 and recorded in an astounding two days, the EP was a local smash and received significant critical acclaim. This attention did not go unnoticed. Several major labels came to call. However, feeling the time wasn't right to make the jump to the big leagues, Powerman decided to wait and fine-tune their musical killing machine. Spider recalls: "Back in the early days, it wasn't important for us to be on some major label. What was important was to become the best band we could be. Playing live and writing was our priority." The nitro-charged monster that resulted from their labor s was The Blood Splat Rating System, a full-length album of gut-wrenching psychotic fury. This stylistic hybrid won them the Best Metal Album, Best Rap Album and Album of the Year honors in the 1995 Boston Phoenix/WFNX Readers/Listeners' Poll, as well as legions of new hardcore followers. Of course, Blood Splat was little heard beyond Route 128. "It represented a first album perfectly, as a combination of things the band had written over the last three years," says singer/lyricist Spider One. "We didn't want to write a whole new album in three months. The only fear was that our fan base in Boston already had the record. That was our motivation in putting in a couple new songs and fixing the record. The mas tering job on the first album was weak and unaggressive and not loud enough. The new mastering job is great. It's pretty subtle, but it sounds really new to me, and I hope it will to people who have the original."
Blood Splat quickly sold out its initial pressing. Once again, the majors came swooping down like hungry vultures. But this time the band was ready. We were all psyched about the record and knew it was time to take it to the next level, relates drummer Al . After weighing their options, Powerman signed to DreamWorks Records via A&R rep Ron Handler. Their major label debut, entitled Mega!! Kung Fu Radio, is a supercharged version of The Blood Splat Rating System. Their new Mega!! Kung Fu Radio (DreamWorks) features remixed and remastered versions of the cuts on their 1995 debut, The Blood Splat Rating System (Conscious), plus three new songs: the title track, "20 Miles to Texas 25 to Hell," and the hidden track "File Under Action."Mega!! Kung Fu Radio was released in February 1997 and was co-produced by Powerman 5000 and Mudrock and recorded at Fort Apache, Prophet Sound and New Alliance studios. In spring of 1997, PM5K took their act on the road, demolishing many an eardrum on a year-long cross-country tour that paired them with such acts as Korn, Limp Bizkit, Marilyn Manson, Primus, Pantera, Danzig and Coal Chamber. An appearance on Late Night With Con an O'Brien, plus rotation for a pair of videos ("Tokyo Vigilante No. 1" and "Organizized"), rounded out a riotously successful national coming-out.Still, some critics outside Boston dismiss the band as white funk poseurs who got a major-label deal because Spider's brother fronts White Zombie."We had another review that flat-out said the only reason we had a following in Boston and a record deal was because of Rob. None of that is true at all. No one knew the Rob connection until very recently. Rob had absolutely zero to do with the record dea l. They didn't know at DreamWorks at the time." In fact, the band were discovered when future Drea mWorks A&R man Ron Handler happened by a New York club where the band were playing, Spider One explains. The subsequent move to LA was a business decision that they hope will allow PM5K to avoid joining the list of Boston bands signed and dropped from major labels. "The tragic flaw of many bands is they don't get involved beyond writing music," says Spider, whose five-minute commute to the DreamWorks office allows him to oversee every detail of the band's marketing. "Jumping from an indie to DreamWorks, I have 100 times more things to do. If you do let it go and let them handle it, they're going to screw it up."
The band returned to the studio in late 1998 to record tracks for what would become Tonight The Stars Revolt! , co-producing with Syvia Massey (Tool) and Ulrich Wild (White Zombie, Soundgarden). This time, the group had five members. Jordan (the percussionist) left due to musical differences. Spider One invokes the name of \ldblquote 2001: A Space Odyssey\rdblquote author Arthur C. Clarke to describe Tonight: "The future isn't what it used to be," he quotes, remarking, "If you understand that, you'll understand this album. It's a vision of tomorrow that doesn't exist anymore," a 1964 World's Fair view of the late twentieth century, a nostalgic look at the future. PM5K's rabid fans have long dreamed of a future that's become present with Tonight The Stars Revolt! In fact, the new disc crushes everything that's come before it from Powerman. Its sheer power, naked aggression and finely tuned songwriting have reached a heretofore unseen level of unreality. A case in point is Tonight The Stars Revolt! (1999), the quintet's second full-length album. The disc is a heavy-metal-space-disco joyride influenced in part by the writings of futurist J.P. Saticoy. "All our records have basically been compilations built up over a long period of time," Spider One points out. "Tonight The Stars Revolt! is completely of the moment for us. It sounds like our future, not our past." The album is also a leap forward in terms of PM5K's growing instrumental expertise (the result of nonstop touring). Guest appearances by Rob Zombie, Limp Bizkit's DJ Lethal and Marilyn Manson's Ginger Fish further up the future-shock. Moreover, with Tonight, Spider One and crew are no longer merely paying tribute to their imaginary heroes; they've created pop-cultural reference points of their own, characters, settings and narratives so vivid, they could well inspire the next generation of action rockers.